Zastakljivanje terasa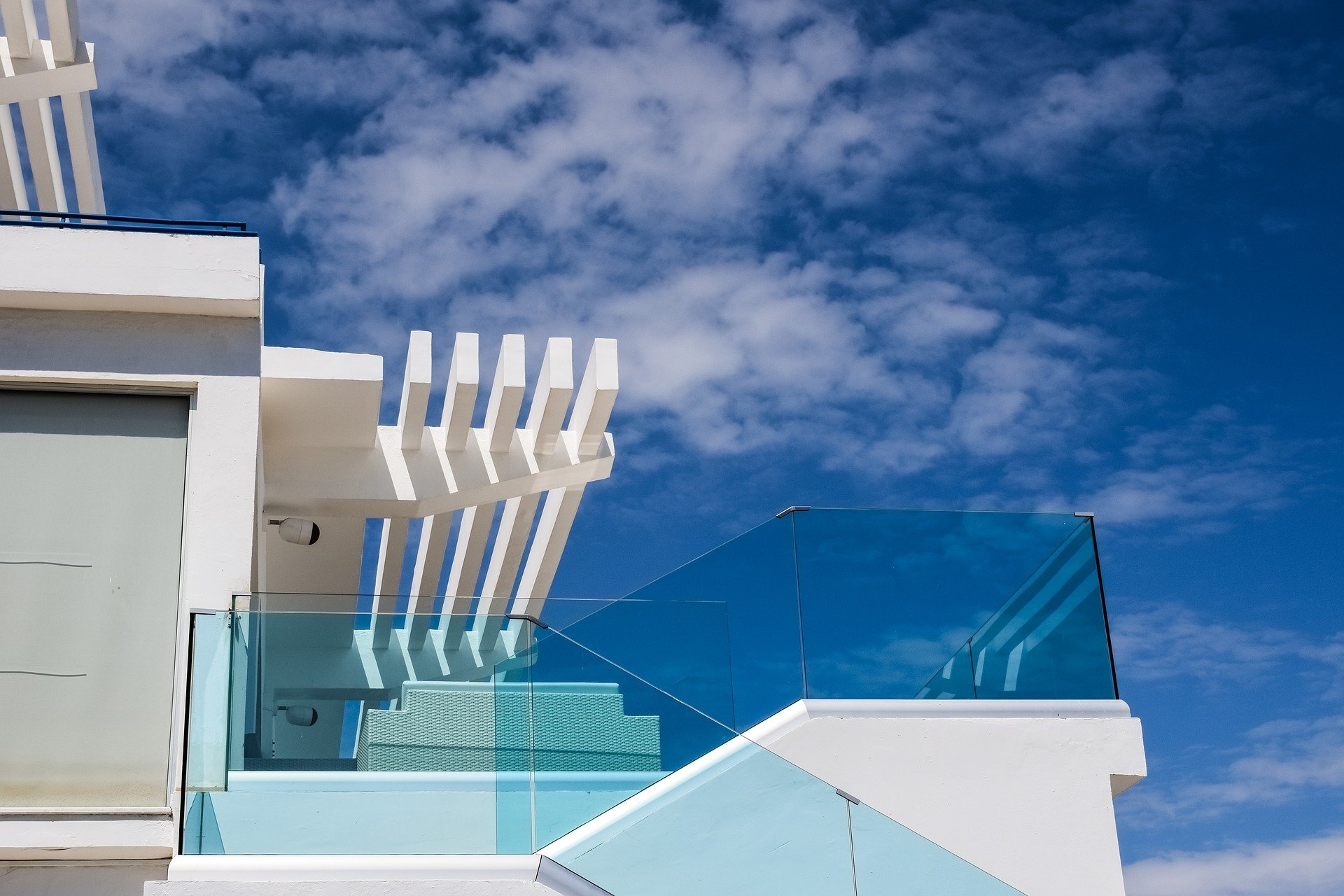 ---
Iako je oduvek važilo za materijal koji odiše elegancijom i luksuzom, staklo se u poslednje vreme sve češće koristi u dizajnu enterijera i ljudi počinju da uviđaju  njegove pozitivne strane. Ono se može koristiti u bilo kojoj prostoriji kuće,  kupatilu, kuhinji, dnevnoj sobi ali i na terasama za gelendere ili se prilikom njihovog zastakljivanja. Zastakljene terase se sreću na mnogim zgradama i u kafićima jer su odlična toplotna i zvučna izolacija. 
U današnjem tekstu ćemo se osvrnuti na razloge za i protiv zastakljivanja terasa.
Boravak na svežem vazduhu
Tokom pandemije COVID19 i uvođenja policijskog časa smo imali zabranu kretanja koja je trajala i do nekoliko dana. U tim situacijama, mogli smo da zaboravimo na šetnje prirodom i gradom. Ukoliko imate terasu verujemo da Vam je mnogo značio boravak na svežem vazduhu i da ste maksimalno koristili njene prednosti. Kao prednost terase navodi se i to da može poslužiti kao mesto za sušenje veša, pogotovo ukoliko nemate mašinu za sušenje ili dodatnu prosotriju gde biste ga sušili. Veš će se na svežem vazduhu, pogotovo ukoliko je vetrovito brzo osušiti. Još jedna prednost terase jesta ta što ako volite cveće od nje možete da napravite divnu bašticu.
Nepraktičnost klasičnih terasa
Iako klasične terase imaju svojih prednosti, ljudi se odlučuju za njihovo zastakljivanje iz nekoliko razloga. Jedan od njih je i nepraktičnost klasičnih terasa. Ukoliko imate terasu sigurni smo da volite da provodite vreme na njoj čitajući knjigu, ispijajući kafu ili sok ili jednostavno volite da sedite i uživate u pogledu. Međutim, to je sve moguće samo ako je napolju vreme prijatno. Ako napolju padaju sneg, kiša, duva jak vetar ili je pak velika vrućina, sigurni smo da boravak na terasi neće biti relaksirajući. Kada je vreme loše, pogotovo tokom jeseni i zime čišćenje terase od lišća i snega nekoliko puta dnevno predstavlja dodatnu obavezu.
Bezbednost
Sve češće se može videti da ljudi koji žive u prizemlju zastakljuju terase. Jedan od razloga koji navode jeste zaštita stana od moguće krađe i drugih neprijatnosti.
Dobra izolacija
Stanari koji žive na poslednjim spratovima se odlučuju za terase u staklu i iz razloga što je staklo dobra zvučna i toplotna izolacija. Terase su podložne udarima vetra i nanosima atmosferskih padavina. Njeno zastakljivanje može doprineti očuvanju toplotne energije, u celom stanu će biti toplije. Takođe, ukoliko živite u prometnoj ulici i smeta Vam buka saobraćaja, zastakljivanje terase može značajno umanjiti količinu buke.
Terasa kao dodatna prostorija u stanu
Zbog manjka stambenog prostora, terasa se često koristi i u druge svrhe npr. odlaganje različitih predmeta, koji zauzimaju koristan prostor u stanu. Kako je, kao što smo već naveli, boravak na terasi uslovljen lepim vremenom, mnogi smatraju da je terasa nedovoljno iskorišćen prostor. Zbog toga se stanari odlučuju za zastakljivanje. Tada terasa postaje dodatna prostorija u stanu. Ona može postati trpezarija, kutak za Vaše kućne ljubimce ili je pretvoriti u deo stana u kome je dozvoljeno pušenje cigreta. Svakako će se lakše i brže iluftirati od npr. dnevne sobe.