Top 3 ideje za uređenje kuhinje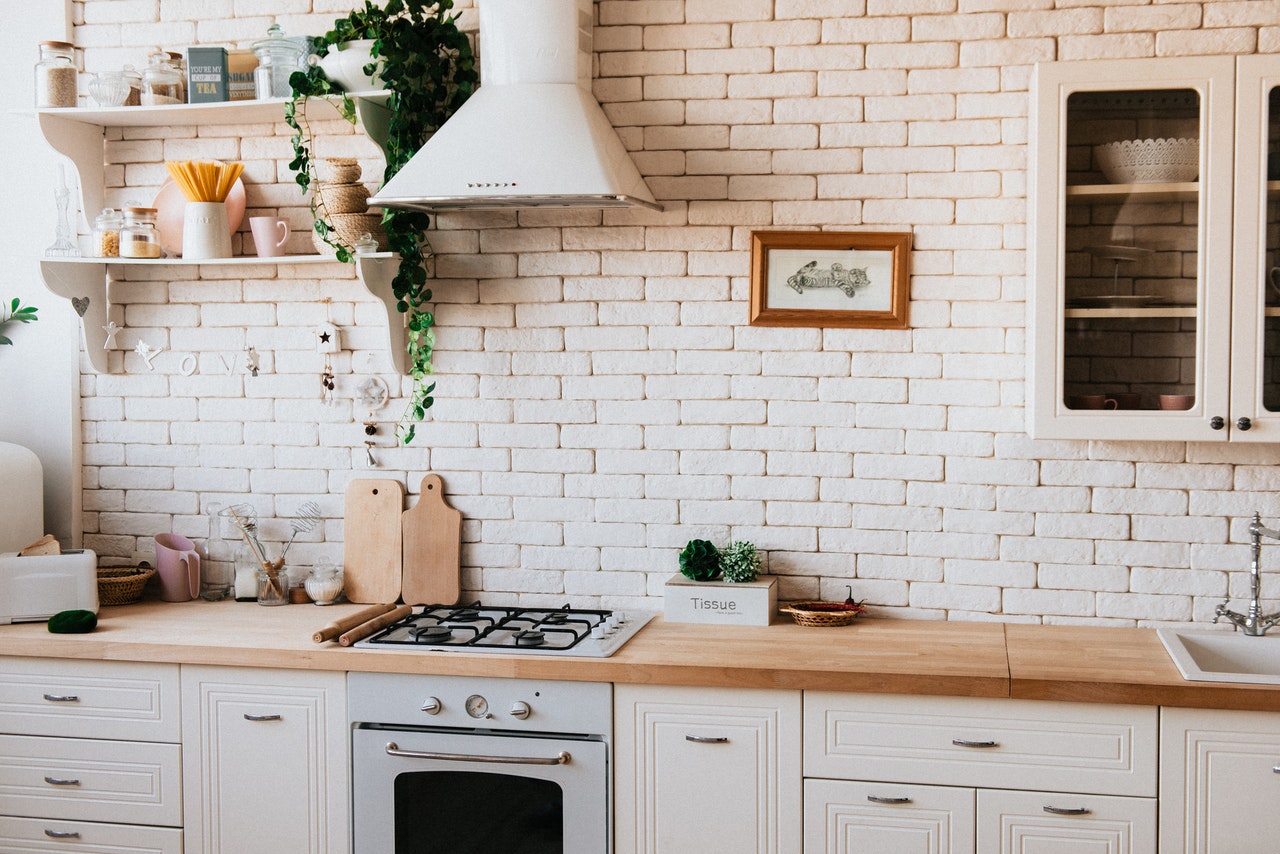 ---
Dolazak proleća često probudi u nama želju za nekom promenom. Obično tada raspremamo garderobu, potkrovlje ili podrum, a onda se okrenemo ka ostalim prostorijama sa ciljem da nešto promenimo. Iako se stilovi menjaju iz godine u godinu, postoje određeni detalji koji nikada ne izlaze iz mode. Tu ubrajamo i drvo koje zbog svoje punoće, dugotrajnosti i čvrstine i dalje drži poziciju broj jedan kada je reč o materijalima koji se koriste za izradu komada nameštaja.
Drvo je uvek u modi
Nekada smo imali kompletne prostorije od drveta, danas je to ređi slučaj, jer je akcenat na detaljima i sitnim elementima. Drvo se često može sresti u kuhinji. Jedan od razloga jeste ta punoća kojom se unosi toplina i blizina prirodi. Što se tiče vrste drveta koje se koristi tu se pre svega ističu hrast, bukva, orah i mahagonija. Prednost kuhinja od punog drveta jeste njihovo lako uklapanje sa ostatkom prostora, bez obzira da li živite u kući ili stanu. Plus, drvo je uvek asocijacija na prirodu, pa ćete na taj način približiti taj osećaj prirodnosti.
Kuhinje po meri
U poslednjih nekoliko godina sve je više ljudi koji se okreću kuhinji po meri. Prednost je svakako autentičnost i dobijanje kuhinje u skladu sa dimenzijama prostorije.  To u startu znači da će svaki milimetar vaše kuhinje biti iskorišćen na najbolji mogući način, pretvarajući je u pravo mesto za okupljanje. Ukoliko niste u mogućnosti da celokupnu kuhinju uradite po meri, možete se odlučiti za neki konkretan deo. 
Aspirator – sastavni deo svake kuhinje
Ono što definitivno postaje neophodan kuhinjiski element jeste aspirator. U pitanju je element koji eliminiše sve neprijatne mirise ali i čuva vaše druge kuhinjske elemente.  Kuvanje proces tokom kog dolazi do isparavanja što dalje vodi ka kondenzaciji, a kao krajnji rezultat javlja se vlaga. A vlaga je neprijatelj koji uništava kompletat prostor, šireći neprijatni vonj.  A kako su kuhinjski elementi uglavnom pravljeni od drveta, vlaga brzo i lako ulazi u drvo, nagrizajući ga i uništavajući ga. Ugradnjom aspiratora možete se opustiti jer će vlaga postati prošlost, a kuvanje će konačno postati pravo uživanje.  
Funkcionalni, a estetski prijemčivi
Aspiratori nisu samo funkcionalni već su estetski prijemčivi, što ih dodatno čini popularnim.  Proces njihove ugradnje je lak, a oni sami ne zauzimaju previše prostora. Uglavnom se nalaze iznad radne površine ili šporeta. Kada je reč o izboru aspiratora i filtera za aspiratore zavisi, ponuda je obimna, te svako može pronaći baš ono što mu odgovara, kako bi uklopio sa ostatkom prostorije. 
Nekoliko različitih vrsta aspiratora u ponudi
Ostrvski, poluugradnji, samostalni pomenimo samo neke od oblika.  Aspiratori se uglavnom prave u beloj i sivoj boji, radi lakšeg kombinovanja, jer su neutralne boje te ne iziskuju dodatna uklapanja i promene.  Ukoliko imate male kuhinje tu se preporučuju ugradni aspiratori. Oni su « must have » element jer će vam smanjiti muke oko manjka prostora i konstatnog provetravanja.  Na taj način ćete se rešiti dvostrukog problema. 
Uređenje kuhinje ne mora više biti noćna mora, već pravo uživanje ukoliko imate dobar plan.