Samostalni aspiratori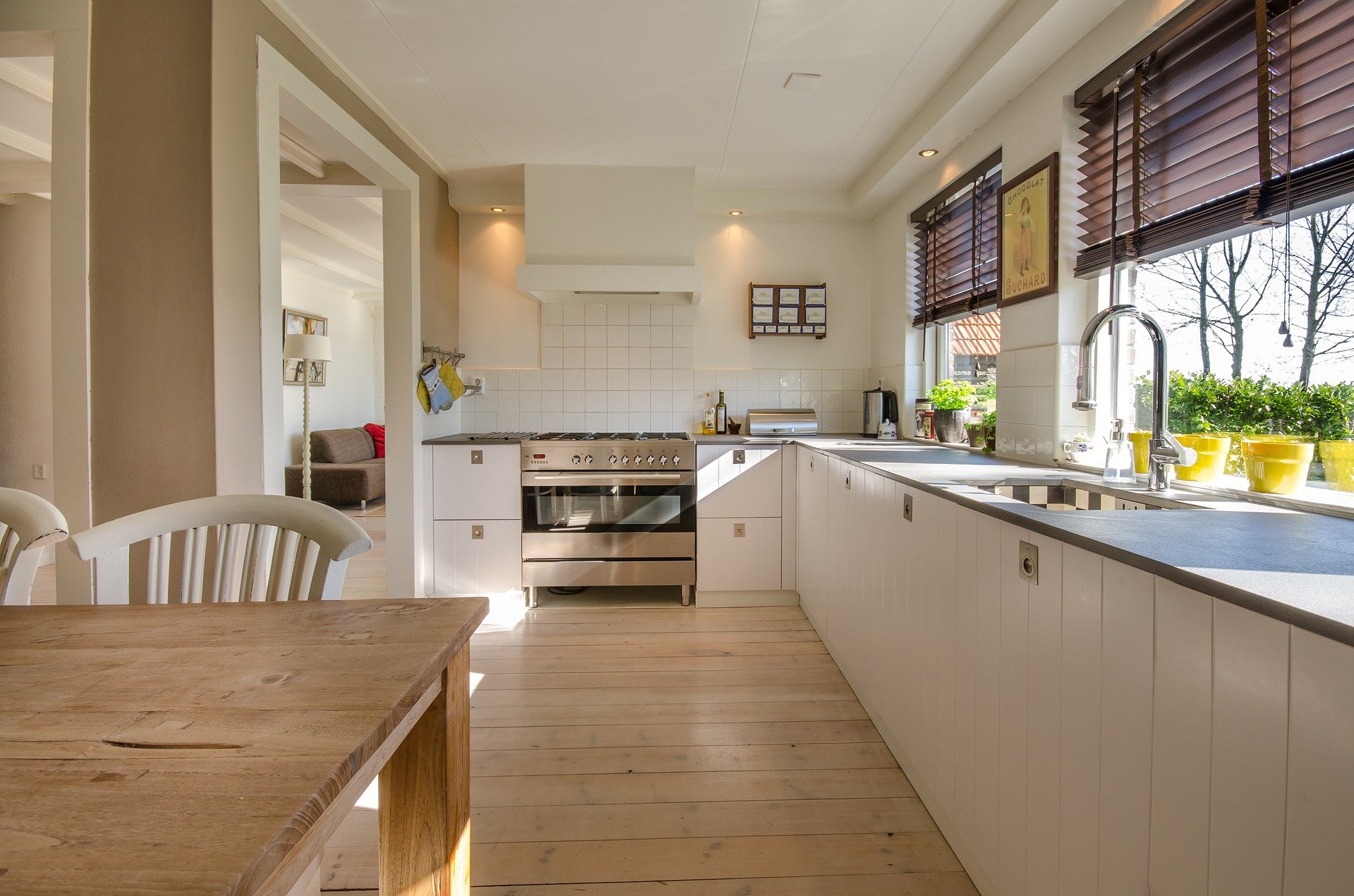 ---
Jesenji i zimski dani su vreme kada se u domovima stvara najviše vlage. Počinje sezona grejanja, a vetrenje prostorija se svodi na minimum. Para nastaje sušenjem veša, tuširanjem, a javlja se i u prostorijima u kojima se nalazi sobno cveće i u prostorijama u kojima boravi dosta ljudi.
Velika količina pare se stvara i prilikom kuvanja. Dok se hrana krčka, prži ili vri vodena para izlazi iz šerpe i zadržava se u zidovima Vašeg doma ili u kuhinjskom nameštaju, što dovodi do stvaranja vlage a kasnije i buđi. Posledice stvaranjavlage nisu samo ružni zidovi, već i propadanje kuhinjskih elemenata, pogotovo ako su oni napravljeni od iverice. Međutim, pored toga, vlaga znatno utiče i na zdravlje ljudi. Ukoliko su vlaga i buđ zastupljeni u domu, može doći da pojave alergije.
Kako preventivno delovati na pojavu vlage?
Videli smo da vlaga nastaje prilikom obavljanja svakodnevnih radnji kao što su tuširanje i kuvanje. To su dve stvari koje čine osnovne potrebe ljudi, potrebu za hranom i potrebu za održavanjem lične higijene. Dakle, ne možemo da prestanemo da obavljamo ove dve radnje. Ono što se preporučuje, jeste često provetravanje prostorija. Trebalo bi otvoriti vrata i prostore i pustiti da vazduh cirkuliše prosotrom što je češće moguće. Međutim, tokom hladnih dana to nije isplativo jer se time povećavaju trošovi grejanja. Mnogi ljudi misle da će rešiti problem tako što će otvoriti prozore na kip, ali na taj način iz kuće izlazi mala količina pare i ulazi malo svežeg vazduha.
Aspirator – rešenje za kuhinje
Ukoliko nemate uslove da svaki čas pravite promaju u kući ili jednostavno to ne želite, aspiratori su odlično rešenje. Pored toga što se njegovim korišćenjem smanjuju kondenzacija i vlaga što povoljno utiče na zidove i kuhinjski nameštaj, aspirator i eliminiše mirise koji nastaju tokom kuvanja, prženja i pečenja. To je ustvari i njegova osnovna uloga.  Ukoliko garderobu sušite u kući ili stanu ona se više neće osećati na zapršku već će mirisati na omekšiač koji koristite.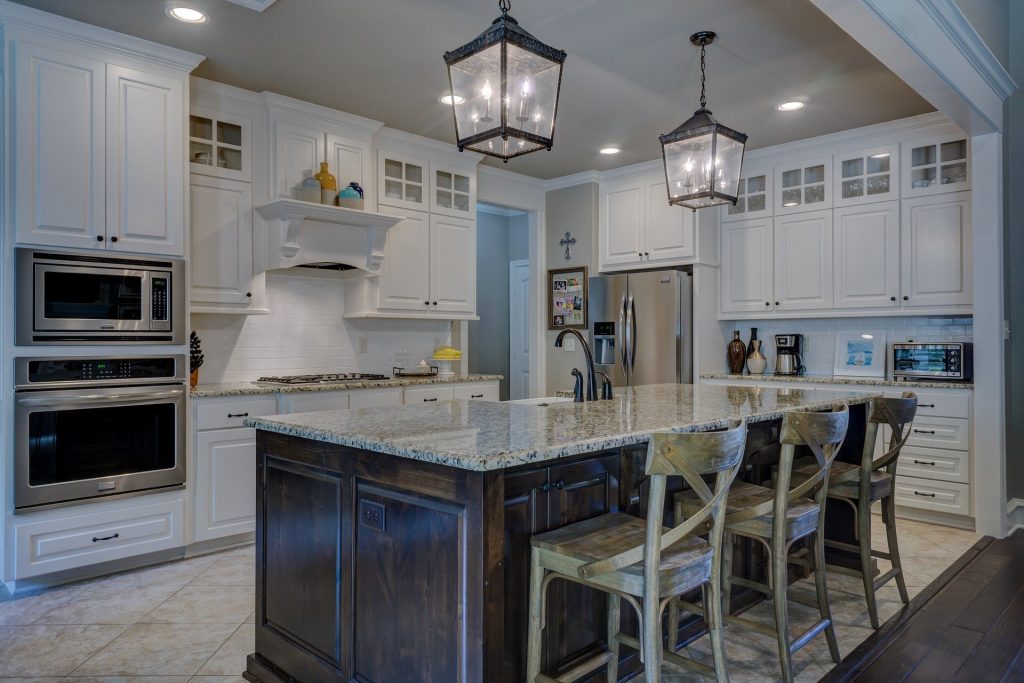 Kakvi aspiratori sve postoje?
Postoji nekoliko vrsta aspiratora koji se dele prema montaži. A to su:
Samostalni aspiratori –  to su klasični aspiratori i oni se najčešće koriste. Montiraju se ispod kuhinjskog elementa. Najveće prednosti ovakvih uređaja su pouzdana konstrukcija, odsustvo filtera za jednokratnu upotrebu, jednostavnost upravljanja i kompatibilnost razmera sa veličinom većine ugradnih ploča ili šporeta.
Aspiratori na izvlačenje – montiraju se iznad ploče za kuvanje, u viseći orman. Prednji deo tih aspiratora nalazi se na delu za izvlačenje, a kada nije u funkciji, predstavlja ukrasnu lajsnu kuhinjskog elementa.
Kaminski ili dekorativni – montiraju se na zid iznad šporeta ili ugradne ploče. 
Ugradni aspiratori – ugrađuju se u unapred pripremljen okvir.
Ostrvski aspirator –  se montira na plafon, u sam centar, iznad kuhinjskog ostrva. Sa sve četiri stane je lepo obrađen i osvetljen jer je sa svih strana vidljiv.
Nekloliko reči o filterima aspiratora
Jedan od najvažnijih delova aspiratora je filter. Danas na tržiđštu postoje filteri za masnoću i filteri sa aktivnim ugljem. Filteri za masnoću predviđeni su za zaštitu motora od masnoće, gareži i sličnih prljavština, a mogu da budu od metala ili sintetičkog materijala. Metalni filteri za aspiratore su trajniji i možda nećete morati da ih menjate, dok se prednost sitetičkih ogleda u tome što rade gotovo bešumno. filteri s aktivnim ugljem koji obezbeđuju detaljno čišćenje: efikasno eliminišu mirise i zadržavaju najsitnije čestice.