Sakupljanje kišnice: najbolji saveti za vašu baštu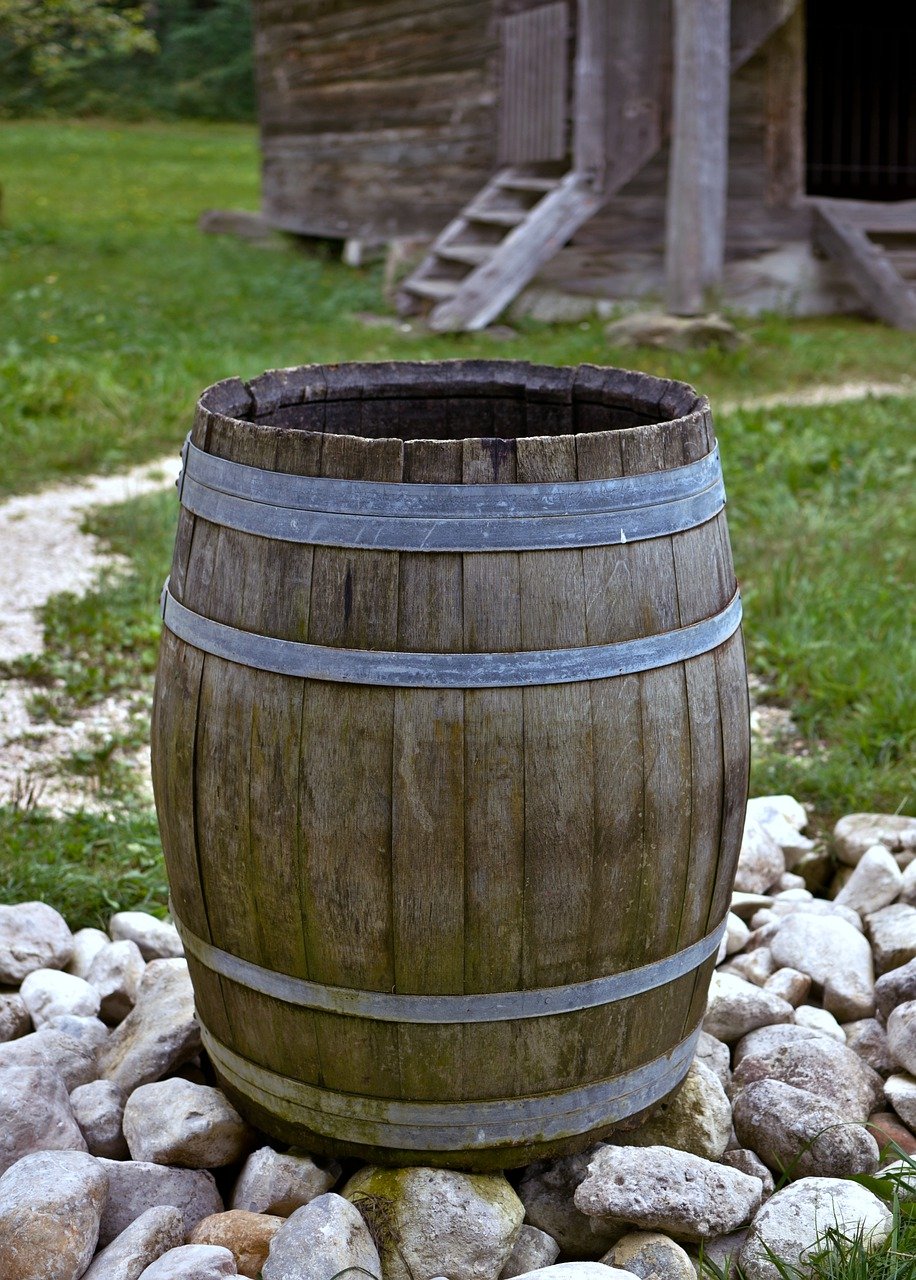 ---
U letnjim mesecima kada je vreme najsušnije, vaša bašta može da vapi za vodom. Sakupljanje kišnice predstavlja alternativu posezanju za slavinom i potpuno besplatan način da svojoj bašti obezbedite svu vlagu koja joj je potrebna.
Ako je nešto potrebno biljkama, to je voda. Nažalost, vremena koja su im najpotrebnija – kada su uslovi sušni, topli i vetroviti – često su i slučajevi kada kompanije za vodosnabdevanje nisu u stanju da usklade ponudu i potražnju.
Prema Kraljevskom hortikulturnom društvu (RHS), manje od tri procenta godišnje potrošnje vode prosečnog domaćinstva koristi se u svojoj bašti, ali tokom vršne potražnje čak 70 procenata isporučene vode prska se po našim biljkama i travnjacima kroz baštenska creva, prskalice i sisteme za kapanje. Ovo može imati ozbiljan uticaj na životnu sredinu, jer primorava vodovodne kompanije da odvode podzemne vode i potoke, pored povećanja računa za vodu.
Srećom, postoji jednostavan način za smanjenje uticaja na životnu sredinu i računa za vodu: sakupljanje kišnice. Da, novac doslovno pada sa neba svaki put kad padne kiša, i što je najbolje od svega, sistem potreban za njegovo prikupljanje dolazi besplatno sa svakom kućom. Čak i u oblastima sa suvom klimom, RHS procenjuje da se sa vašeg krova može ubrati 24.000 litara svake godine – dovoljno za višestruko zalivanje prosečne bašte.
Sistem sakupljanja
Gde god kiša koja pada ne upije u zemlju, oticanje se može ubrati. Dakle, ako imate krov sa olucima i odvodnom cevi – bilo to u vašoj kući, garaži ili stakleniku – imate sistem sakupljanja za sakupljanje kišnice. Krov kuće u proseku 25 stopa sa 40 stopa odvodi oko 2.700 litara vode nakon sat vremena umerenih padavina.
Ako imate dve odvodne cevi i ispod stavite kundak, svaki može preusmeriti oko 1.350 litara vode za sakupljanje. Što više bačava imate, više kišnice možete sakupiti. Samo se pobrinite da oluk ostane čist da omogući nesmetan protok i da odvodna cev ima filter za smeće na spoju gde se povezuje sa olukom.
Skladištenje vode nakon sakupljanja kišnice
Većina kiše padne tokom zimskih meseci, pa će vam nakon sakupljanja kišnice trebati negde da je skladištite za upotrebu u proleće i leto. Tokom petomesečnog perioda od maja do septembra, potrebe vaših biljaka za vlagom verovatno će biti veće od količine koju dobiju samo od padavina.
Da biste ispunili ovaj nedostatak, vredi investirati u vodeni kundak za sakupljanje kišnice iz otvorenih ili zatvorenih odvodnih cevi. Ako imate samo zatvorenu odvodnu cev, preusmeritelj kišnice koji se lako instalira može se koristiti za usmeravanje vode u zadnjicu.
Jednostavnije je sakupljati vodu ako kupite kundak u čijem je dnu slavina i postavite ga na postolje, bilo da je ovo namenski ili domaće izrade od gomile cigle ili blokova. U periodima jake kiše može doći do izlivanja, pa je preporučljivo imati ciglu ili sloj šljunka ispod postolja da bi se voda odvratila od temelja konstrukcije pored koje stoji kundak.


Opušci vode deluju gravitacijom – možete ili napuniti kantu za zalivanje direktno iz njene slavine ili spojiti crevo na slavinu da biste zalivali različita dela vaše bašte. Međutim, ako je potrebno da zalivate područje koje je na višoj nadmorskoj visini od vodenog zadka ili je na udaljenosti od njega, moraćete da koristite pumpu.
Da bi prikupljanje kišnice bilo još lakše, nova pametna pumpa pod pritiskom GARDENA opremljena je mlaznom pumpom od 1.300 V koja može brzo i pouzdano da distribuira do 5.000 litara vode na sat. Nepovratni ventil sa optimizovanim procesom usisavanja osigurava da se voda može pumpati sa dubine do osam metara za samo nekoliko minuta.
Takođe ima dva izlaza, koji omogućavaju povezivanje dva uređaja za zalivanje, a mogu se koristiti zajedno sa integrisanim GARDENA-inim računarom za vodu MultiControl za navodnjavanje kontrolisano vremenom.
Ako se ozbiljno bavite baštovanstvom, jednokratno ulaganje u opremu za sakupljanje kišnice se isplati. U suprotnom, mogli biste se ritnuti sledeći put kada se nebo otvori i sva ta besplatna voda ode u odvod!