Mali servis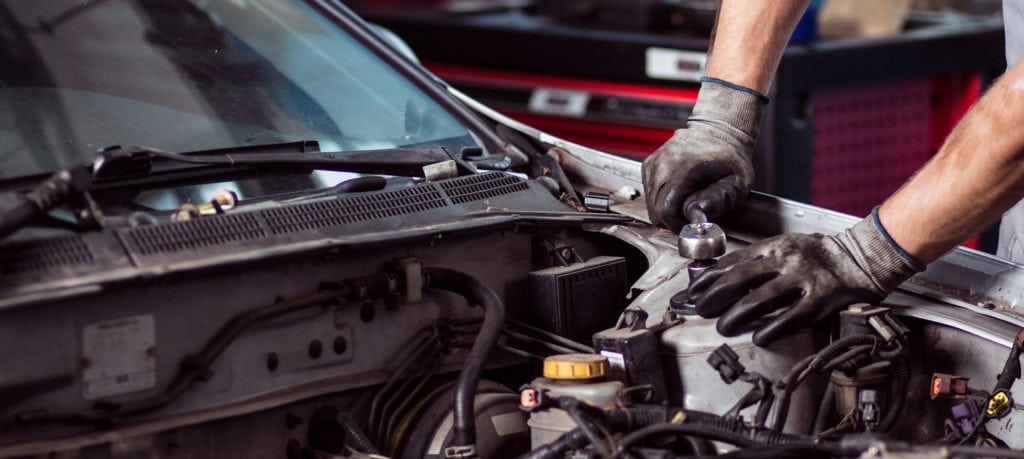 ---
Svaki vozač barem jednom dnevno pomisli koliko mu je život lakši i udobniji od kad vozi i ima svoj auto. Nema dosadnih čekanja gradskih autobusa, nema gužve i narušavanja ličnog prostora drugih putnika, niti brige da li će prevoz uopšte doći. Većini vozača se osladi da budu vođa puta, da tempo vožnje ide po njihovom ukusu i da u svakom momentu može da promeni rutu. Prednosti automobila su bezbrojne i, voleli ih zbog njihove same funkcije ili zbog dobre vožnje i ličnog interesovanja za iste, želite da ih očuvate najbolje moguće.
Automobil, njegova ispravnost, kao i sama prisutnost u saobraćaju, odgovornost su svakog vozača. Svaki vozač je u obavezi da održava svoje vozilo na optimalnom nivou. Pod ovim ne mislimo samo na pranje, usisavanje, kupovinu mirišljave jelkice i sipanje goriva. Svako vozilo mora da bude bezbedno i ispravno kako bi učestvovalo u saobraćaju. Redovan servis je najbolji vid kontrole stanja automobila, mimo tehničkog pregleda. Zakonom niste obavezani da vršite niti veliki niti mali servis, ali bi bilo suludo i, pre svega, opasno da odlažete vršenje istog, a kamoli da ne vršite uopšte. Servisi su tu da proverite stanje vašeg automobila i njegovih delova posle nekoliko hiljada pređenih kilometara. Kada ćete vršiti mali servis zavisi od modela automobila. U suštini, mali servis se vrši nakon pređenih 5.000-15.000 km, ali najčešće na svakih 10.000 pređenih km.
Za veliki servis nikako vam se ne preporučuje da pokušate sami da obavite, već da potražite pomoć kod odgovarajućeg automehaničara. Što se tiče malog servisa, ukoliko smatrate da imate dovoljno iskustva, znanja i alata, možete pokušati sami da ga obavite. Ukoliko niste sigurni kako će to ispasti i bojite se da vam ne oduzme previše vremena, bolje je da izdvojite koji dinar i da se obratite svom automehaničaru.
Na malom servisu vrši se zamena motornog ulja i filtera. Zamena motornog ulja se, bez odstupanja, vrši na svakom malom servisu, kao i filter ulja. Zamena ulja se vrši na ravnoj površini pri zagrejanom motoru. Čim iscuri staro ulje, skida se stari filter, obriše se navoj predviđen za filter, stavi se novi filter i, na kraju, sipa se novo motorno ulje. Postoje sintetička i polusintetička motorna ulja. Uglavnom se preferira sintetičko, jer ima bolji protok nego polusintetički bez obzira na visinu temperature, a ujedno je i skuplje. Filter klime, tj. kabine, ne nalazi se u svim kolima na istom mestu. Njegov vek trajanja je predviđen na dve godine, ali u zavisnosti od toga u kakvom okruženju živite varira i dužina njegovog životnog veka. U ovom slučaju, filter se prosto izvadi, obriše se mesto namenjeno za isti i stavi se novi filter. Fiter goriva je najbolje da zameni automehaničar ukoliko niste već stekli iskustvo, jer, ukoliko to ne uradite kako treba, moguće je da ćete oštetiti druge delove. Kada su u pitanju benzinci, ovaj filter može da se menja i na 100.000 pređenih km, dok se za dizel-motore preporučuje menjanje nakon pređenih 60.000 km.
Kada radite mali servis poželjno je da proverite i stanje svećica, rashladne tečnosti ili seta kočnica. Ove usluge nisu uračunate u mali servis, ali bi svakako bilo potrebno da i njih proverite na otprilike isti vremenski period kada i radite ovaj servis.