Kuhinje u restoranima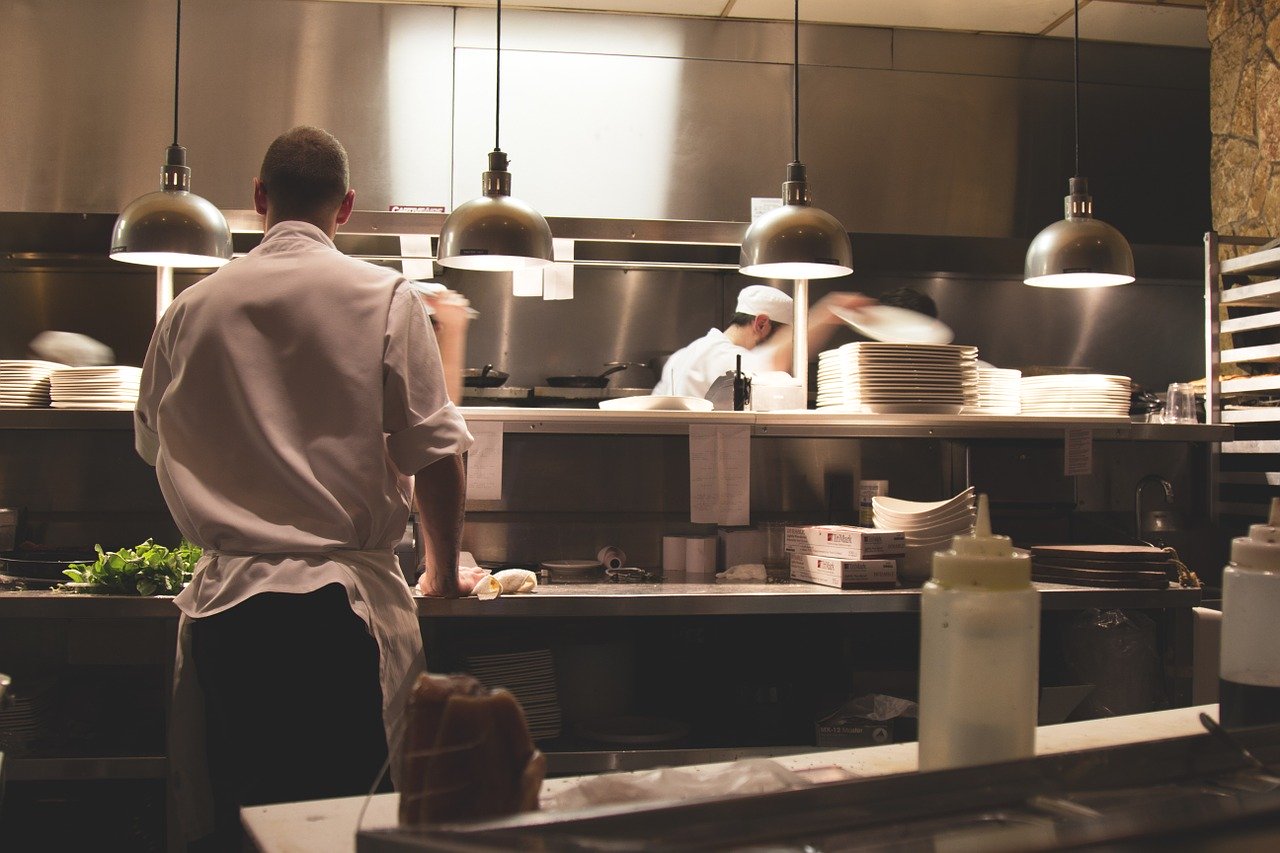 ---
Malo koji čovek bi mogao da se pohvali time da nema svoj omiljeni kafić u kojem voli da popije prvu jutarnju kafu i iščita novine, pab u kojem sa prijateljima isprobava nova piva i prati fudbalske utakmice ili restoran u kojem mu je svako jelo sa menija po ukusu.
Ranije je nedelja bila sinonim slobodnog dana, mirnog popodneva i obaveznog odlaska na porodičan ručak kod bake i deke. Međutim, danas svaka moderna porodica pokušava da nađe što više slobodnog vremena i da što češće pravi porodične ručkove. Porodični ručkovi su veoma bitna stavka svakog odnosa, jer je to period dana kada svaki član porodice priča o svojim planovima i očekivanjima, prepričava dogodovštine sa posla ili iz škole i na taj način se ojačava veza između svih članova. Dolazi do zbližavanja, boljeg upoznavanja i shvatanja jedni drugih. Porodični ručkovi pomažu roditeljima da budu u koraku sa dešavanjima u životima njihove dece, kao i da prate njihov mentalni razvoj.
Porodični ručkovi su posebni sami po sebi, ali posebna draž se stvara ukoliko ručavate u vašem omiljenom restoranu. Omiljeni restoran obično nam bude omiljen zbog prelepog ambijenta, ljubaznih konobara, sjajnih vina, dobre lokacije i još boljih cena. Međutim, to su sve sitnice naspram onoga zbog čega nam je neki restoran zaista omiljen. Reč je o fenomenalnoj kuhinji.
Da želite da odete sa partnerom na večeru, na poslovni sastanak ili na kratki desert, uvek ćete odabrati restoran u kojem znate da je hrana izvrsna. Da bi hrana bila tako sočna i kvalitetna, neophodno je kvalifikovano osoblje, odgovarajuća sredstava za rad i, pre svega, funkcionalan radni prostor. Ono bez čega ne može da se zamisli kuhinja u modernom restoranu jeste centralni-ostrvski aspirator. Važnost aspiratora ogleda se u prečišćavanju ili odvođenju zagađenog vazduha prouzrokovanog kuvanjem iz kuhinje. Centralni-ostrvski aspiratori su ideala kombinacija lepog i korisnog. Njihovi motori su izuzetne jačine i svaki neprijatni miris, kao i dim automatski se neutralizuje. U prodaji možete naći modele različitih dimenzija, boja i cena. Svaki od ovh aspiratora ima poseban tip dizajna koji podiže estetsku stranu kuhinje na sastvim drugi nivo. 
Skoro svi aspiratori iz kategorije centralno-ostrvskih mogu da rade po odvodnom ili filtrirajućem sistemu. Aspirator sa odvodnim sistemom radi tako što neprijatne mirise kuvanja izbacuje iz kuhinju kroz svoju odvodnu cev. Filtrirajućim sistemom dolazi do recirkulacije vazduha, tj. aspiratori sa filterima prečišćavaju vazduh i isti ostaje u prostoru. Postoje aluminijumski i ugljeni filteri. Aluminijumski filteri sprečavaju lepljenje čestica masnih naslaga i ostalih nečistoća na motor aspiratora i samim tim produžavaju radni vek uređaja. Lako se održavaju i zahvaljujući svom sastavu i sami imaju dug životni vek. Ugljeni filteri sadrže aktivan ugalj koji apsolutno neutrališe sve nečistoće i neprijatne mirise kuhinje.
Vazduh u kuhinji prilikom kuvanja sadrži razne elemente koji mogu da formiraju vlagu, a ona kasnije i buđ na zidovima same kuhinje. Korišćenjem pravih filtera neutrališet se mogućnost narušavanja estetskog izgleda kuhinje restorana, kao i zdravstvenog stanja radnika. Kuhinje u kojima se sprema veliki broj narudžbina i u kojima cirkuliše veliki broj ljudi mora da ima svež vazduh koliko god je to moguće. Centralni-ostrvski aspiratori, uz nizak nivo buke, velikom brzinom zagušljiv i zadimljen prostor petvara u idealno mesto za rad. Pritom, ovi aspiratori su postavljeni na takav način da ne ograničavaju raspored kuhinjskih elemenata po tradicionalnom principu.
Dakle, iza svakog specijaliteta krije se sjajan tim kuvara, ali i dobro opremljena kuhinja.