Kako pametno kupovati kompletnu bebi opremu?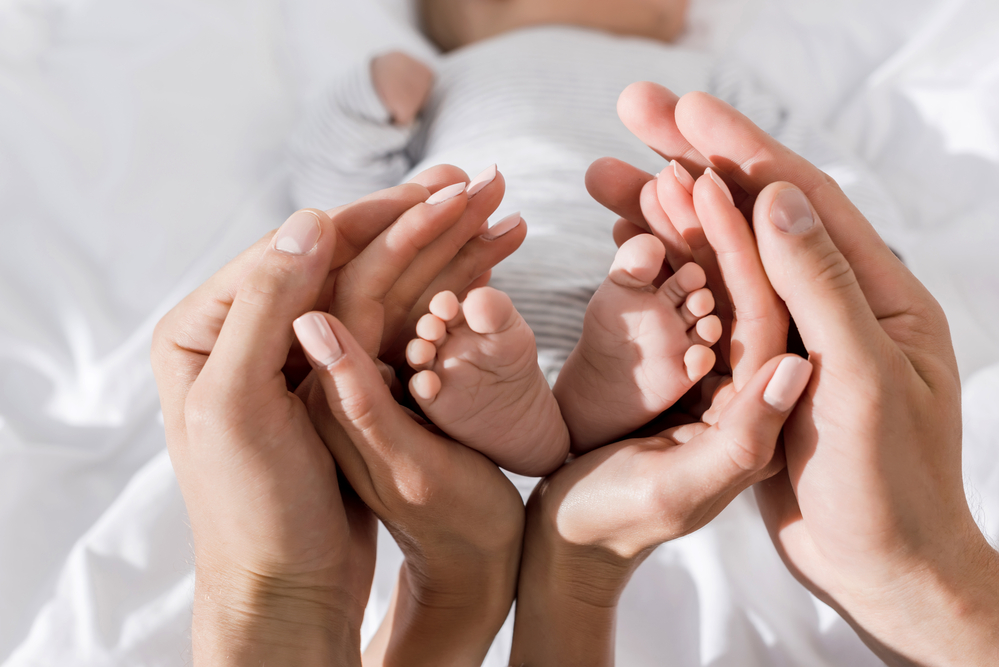 ---
Dok se pripremate za uvećanje porodice verovatno se pitate šta je bebi zaista potrebno. Naročito ukoliko čekate svoju prvu bebu, odgovor na to može biti preobiman. Ako se konsultujete u prodavnicama oprema ze bebe, može vam izgledati da je vašem budućem čedu potrebno i previše stvari za koje ćete možda morati da tražite pozajmicu od banke. Međutim, istina je da bebi u prvim danima ne treba mnogo toga.
Za start – krevetac, komoda za bebe, garderoba, kozmetika i kolica
Ako ste od onih koji vole da planiraju, onda ćete se potruditi da i dolazak bebe bude koliko toliko isplaniran. Oprema za bebe koju ćete nabaviti pre odlaska u porodilište nije previše komplikovana, i uglavnom se sastoji iz suštinski važnih stvari. Kao prvo, tu je krevetac sa dušekom i posteljinom. Uz krevetac, gotovo kao komplet, obično ide i komoda za bebe na koju se stavi podloga za presvlačenje bebe. Komoda služi i da se u nju spakuju pelene i garderobica za bebu. Ne preterujte sa garderobom za bebe, i ne kupujte unapred najmanju veličinu, mnoge bebe odmah preskoče najmanji broj. Trebaće vam i nekoliko flašica i cucla, kao i adekvatna kozmetika za higijenu bebine kože. Kolica su možda najskuplja oprema za bebe koju ćete nabaviti, ali i koju ćete najviše koristiti. Jedan od takvih proizvoda je i sedište za automobil, kako biste bebu mogli sigurno i bezbedno da prevozite.
Oprema za bebe koju možete nabavljati u hodu
Vremenom ćete se bolje upoznavati sa svojom bebom, pa će vam biti jasnije šta je zaista potrebno, a šta ne. Ako vaša beba u prvo vreme ne uživa u šetnji kolicima, onda razmislite o kupovini marame ili nosiljke za bebe. U njima se beba lako i brzo smiruje, pa šetnje mogu proći bez prevelike drame. Kako beba raste, raste i njena potreba za istraživanjem, pa kao poželjna oprema za bebe sada se nalaze igračke prilagođene bebinom uzrastu. Savet je i da beba provodi što više vremena na podu, pa je dobro nabaviti mekane i udobne prostirke, na kojima će beba provoditi puno vremena. Ukoliko ste odvojili sobu za bebu, onda će vam biti potrebna noćna lampa, kao i alarm za bebe. Hranilica, kao obavezna oprema za bebe je jedna od onih stvari koje ćete nabaviti mnogo kasnije i imaćete vremena da odaberete onu koja vam najviše odgovara.
Oprema za bebe koja roditeljima spašava život
Osim osnovne opreme za bebe, postoji i ona bez koje ne možemo da zamislimo život sa novorođenčetom. To su oni proizvodi koji mnogo olakšavaju stresne situacije mladih roditelja. Jedna od takvih je i ljuljaška za bebe, koja je najkupovanija oprema za bebe. Kada se ruke umore od nošenja, a kućne obaveze se nagomilaju, onda ljuljaška pruža spas, jer zabavlja vašu bebu umesto vas. Jastuk za dojenje je, takođe, nešto što olakšava hranjenje bebe, naročito u prvim danima kada beba uspostavlja svoj ritam hranjenja. A kada dođe vreme prelaska na čvrstu hranu, obavezna oprema za bebe koja olakšava život je aparat za kuvanje hrane na pari, koji takođe pretvara skuvanu hranu u najmekšu kašicu za vašu bebu. Mame ovo prosto obožavaju. I kao vrlo korisna stvar za lako merenje temperature dobro je imati beskontaktni toplomer, jer nekada vaš nestašni mališan jednostavno ne može da bude miran ni par minuta.