Želite li toplu podnu oblogu?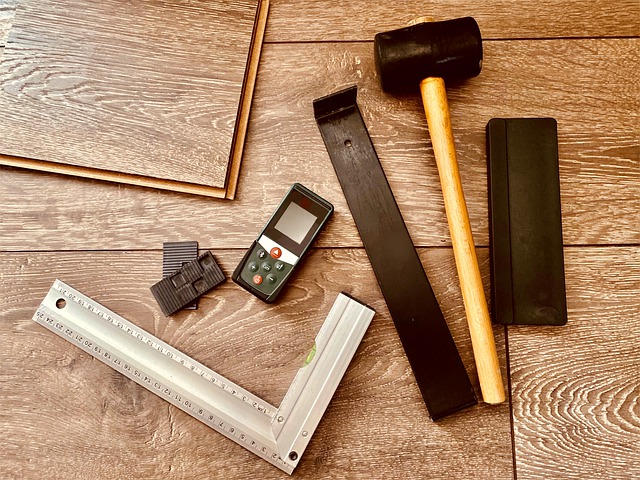 ---
Ova podna obloga pruža sve što zamislite. Od cene, koja je vrlo pristupačna pa preko raznih svojih svojstava kojima omogućuje otpornost, hemijsku i termo izolaciju. Rekli ste sebi da je vreme da preuredite životni ili radni prostor? Počnite od početka, od poda. To vam je, najverovatnije posao koji ćete odraditi 2 ili 3 puta u svom životu. Laminat je krenuo sa upotrebom još 1970. godine u Evropi ali je pravi procvat doživeo osamdesetih u Americi.
Kako nastaje, sastav i dezen laminata
Ova podna obloga nastaje procesom laminacije. To je tvrdo presovanje drvenih prerađevina, pod visokim temeraturama a uz korišćenje sintetičkih smola. U svom sastavu ima 4 sloja. Prvi je površinski i ima za ulogu otpornost na habanje. Drugi je dekorativni a to je štampani papir koji mu daje dezen i ono zbog čega se odlučujete prilikom odabira. Treći je noseći sloj koji obezbeđuje čvrstinu svojim drvenim vlaknaticama. I četvrti sloj je balansirajući sloj koji pruža zaštitu od prekomerne vlage. U konačnici, laminat sadrži 80-90% drveta i standardima Evroske Unije ima za oznaku E1 što garantuje da ne emituje štetne materije. Kada je reč o dezenu, proizvođači svakodnevno rade na inovacijama kako bi zadovoljili svačiji ukus. Tako imate laminat koji odaje klasičan izgled, moderan stil, rustičan stil, mat ili sjaj.
Zašto laminat?
Odgovor je vrlo jasan! Pored ekonomskog momenta, laminat je vrlo pristupačan, otporan i dugotrajan i lak za montiranje i demontiranje. Dovoljno je pomeriti nameštaj, montirati i odmah vratiti nameštaj. Bez ikakvog lepljenja, lakiranja, vaš dom je odmah vraćen u prvobitno stanje i spreman je za upotrebu. Daske se primaknu, po dužini i spoje. Čim čujete "klik", nastavljate sa spajanjem daski. Sve ovo, ova lakoća u montiranju omogućava da sami ugradite svoj novi pod. Bitno je samo da vaš pod bude ravan, čist i suv. Laminat ima primenu svuda – u sobama, hodnicima, kancelarijama, buticima, hotelskim sobama, robnim kućama. Jedino se ne preporučuje kupatilima ili saunama zbog njegove karakteristike upijanja vlage i "dizanja". Kada birate, povedite računa o klasama. Pa tako imamo CLASS31-AC3 klasu za stambene prostorije, zatim CLASS32-AC4 klasu za poslovne prostorije kao i za stambene, i CLASS33-AC5 klasu za prostorije visoke prohodnosti. Gustina veća od 850 kg/m3 je parametar dobrog kvaliteta. Kada je reč o dezenu, laminat je poznat po tome da nudi širok izbor. Od klasičnog izgleda preko rustičnog, pa do 3D efekta. Na vama je da se odlučite na osnovu prostorije ili boje vaših zidova. U većim prostorijama lepše stoji tamni, i obrnuto, u manjim-svetli. Trebalo bi da budu 2 nijanse razlike u odnosu na boju zidova. Ima vrste sa šarama pa bi, na primer, u većoj prostoriji bilo bolje ugraditi sa većim šarama jer bi male šare delovalo razigrano. Možete da kombinujete mat i sjajne daske pa da tako napravite dubinu, zbog igri senki.
Karakteristike i održavanje
Laminat je otporan na mehaničke, hemijske i termo efekte. Zato se preporučuje u dečijim sobama zbog čestih padova igračaka. Takođe i u kuhinji, gde lako trpi flekanje. Lako se čisti. Dovoljno je usisavanje i brisanje. Fleke se lako uklanjaju, ne iziskuje skupa sredstva. Napominjem da ovu podnu oblogu možete ređati preko već postojeće podloge poput parketa, pločica ili već postojećeg starog laminata. Trpi 28 stepeni C, pa može se staviti preko podnog grejanja, ugrađenog u beton.
Cena
To je ono što nas sve interesuje. Laminata ima za svačiji džep i ukus. Cena se računa u m2. Treba uračunati 5% više zbog ukrajanja. Ono što razlikuje same cene je kvalitet površinskog sloja, oborene ivice, dezen, period garancije. Svi proizvođači se neprestano trude da spoje lepo sa korisnim i ekonomičnim!