Uređenje male kuhinje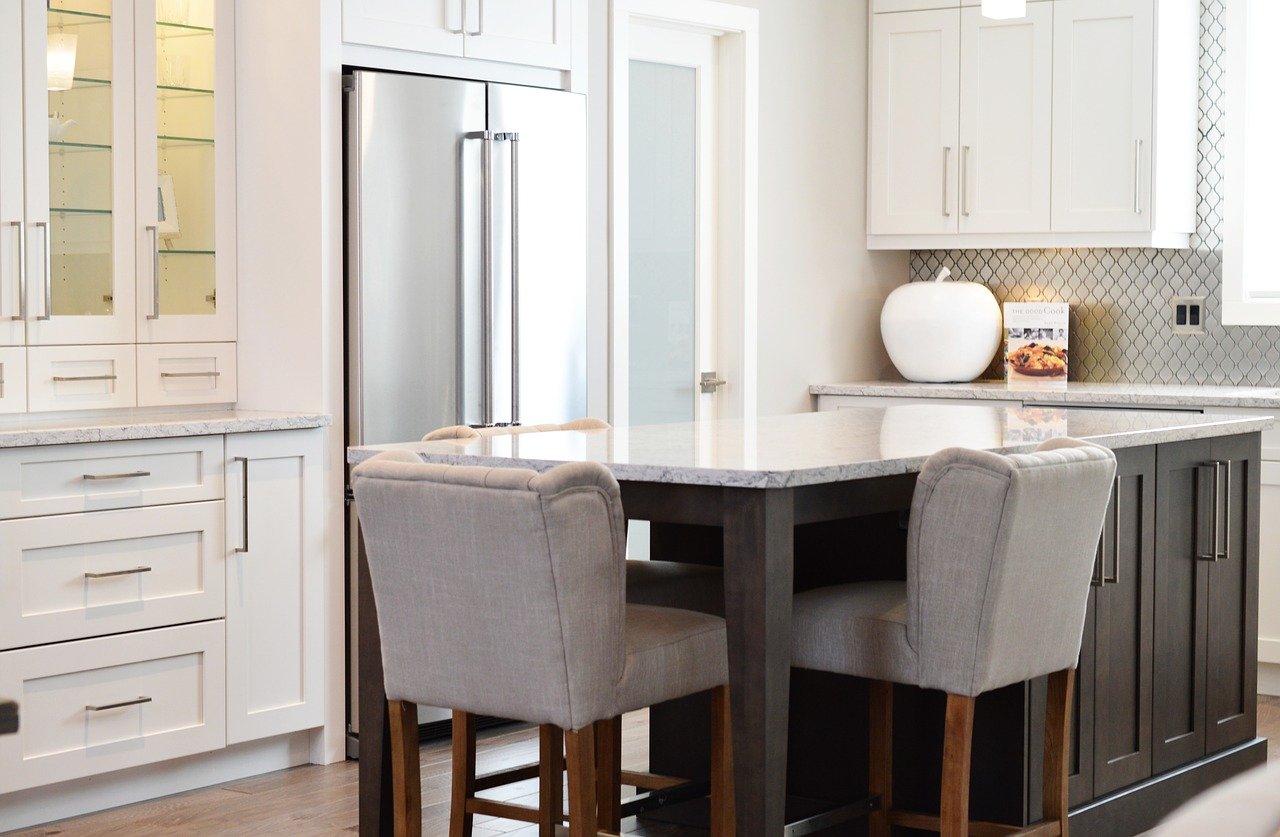 ---
Postoji neko uvreženo mišljenje da je lako srediti prostorije velikih dimenzija u poređenju sa onim minijaturnim. Valjda se svi plaše da će te, i onako, male sobe pretvoriti u tanušne ostave u kojima jedva i jedna osoba prođe. Posebna bojazan javlja se kada treba urediti male kuhinje.
Kuhinja –toplina i centar svakog doma
Kao centar svakog doma, u kome se svi okupljau, kako bi započeli dan, kuhinja treba da bude mesto topline. Uređenje male kuhinje, ali i svake druge prostorije malih dimenzija ne mora toliko da bude noćna mora. Potrebno je samo imati dobar plan i organizaciju. Ne gomilajte glomazne kuhinjske elemente. Ograničite se na neophodne koje zaista koristite. Kuhinja nije vaš špajz ili podrum.
Stvorite iluziju bojama
Belom bojom uvek dobijate iluziju prostora, jer svetli tonovi uvek i otvaraju. Ukoliko se zaista odlučite za bele tonove, gledajte da i ostatak kuhinjskih elemenata bude u sličnim nijansama. Možete ubaciti po koji element u crnoj boji kao što su poluge na policama ili recimo crna mermerna sudopera, ali ne treba sada da šarate. Držite se dve ili tri nijanse. Minimalizam je ipak stil koji nikada ne izlazi iz mode.
Cveće kao dodatak
Ukoliko imate prozor u kuhinji, možete dodati po koju saksiju, ali ni tu ne treba ići u dubiozu. Vaša kuhinja treba da ima prirodno zelenilo, ali ne i da se pretvori u vrt. To se takođe odnosi i na vaze. Nemojte preterivati.
Viseći elementi
Kada je reč o policama, ukoliko ste ograničeni prostorom, viseći elementi su najbolje rešenje. Ne samo da ćete dobiti na prostoru već će i sama kuhinja delovati funkcionalnije.
Aspirator – obavezni uređaj svake kuhinje
U poslednjih nekoliko godina, sastavni deo svake kuhinje postaje aspirator. Ovaj uređaj eliminiše neprijatne i jake mirise koji se brzo i lako šire po celom stanu, a posebno ako imate malu kuhinju.  U pitanju je uređaj koji se lako postavlja, uglavnom iznad šporeta ili radne ploče, što znači da ne zauzima puno prostora.  Postoje kružni, polukružni, koji se posebno preporučuju kod malih kuhinja. Što se tiče boja, bela, siva i bež su najzastupljenije. Ukoliko radite kompletno renoviranje kuhinje i želite da imate kuhinju po meri, potrebno je samo da projektantu napomenete gde biste želeli da stoji aspirator. Postoje i različiti filteri aspiratori, te je najbolje da se konsultujete sa projektantom oko samog izbora. Zahvajujući aspiratorima, ne treba više da pravite promaje, provetravate sve prostorije i vodite računa da li će se mirisi uvući u nameštaj i garderobu. Pored funkcionalne strane i estetski neće porušiti koncept.  Kada je reč o ceni, ni tu ne treba da brinete. Cene su poprilično prihvatljive za budžet i plus, jesu pametna investicija. 
Uređenje stambenog prostora lako prelazi iz uživanja u noćne more. Kako biste to na vreme sprečili, napravite plan, raspitajte se, popričajte sa onima koji su prošli kroz slične stvari, popričajte sa stručnjacima, nemojte raditi ništa na svoju ruku, jer ćete imati više mara nego dara. Renoviranje zahteva vreme, posvećenost i profesionalizam.