Ideje za proslavu Nove godine kod kuće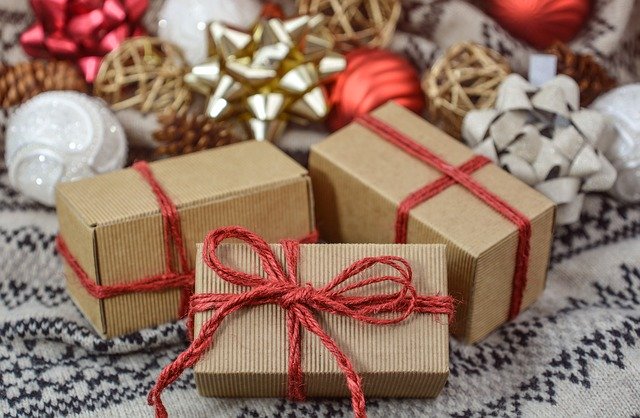 ---
Novogodišnja noć kod koju ćete provesti kod kuće sa svojom porodicom predstavlja odličnu priliku da se svi zajedno zabavite, zbližite i iskusite novogodišnju atmosferu sa svojim najmilijima. Uz sve mogućnosti koje su pred vama (zabavnu hranu, piće, igre i aktivnosti) provođenje novogodišnje noći kod kuće može biti pravo uživanje.
Evo nekoliko ideja za proslavu Nove godine kod kuće u kojoj će uživati cela porodica.
Organizujte prazničnu večeru kod kuće
Nema veze sto nigde ne izlazite, izvadite svečane stolnjake, obucite se u najbolju odeću i zajedno večerajte. Neka svako od ukućana ima svoja zaduženja, čak i ako je to samo postavljanje stola ili priprema plejliste za doček. Neka se na meniju nađu vaša omiljena jela. A za dodatnu zabavu, možete zajedno uživati u pravljenju novogodišnjih kolača. Dajte deci da vode sami veći deo procesa. Biće malo haosa sigurno, ali garantovano puno zabave.
Organizujte porodičnu žurku
Do pomoći imate vremena na pretek. I zato iskoristite to vreme najbolje moguće. Donesite sve jastuke koje imate i napravite kućicu za spavanje u dnevnoj sobi. Napravite filmski maraton ili igrajte društvene igre. Dopustite deci da odaberu nešto od grickalica koje inače ne jedu. A kako bi žurka bila potpuna, ne zaboravite na ples. Pronađite dobru muziku za đuskanje i jednostavno uživajte ili napravite takmičenje u plesu, to može da bude jako zabavno.
Novogodišnja rasveta
Praznici ne bi bili praznici bez rasvete. Bilo da li su u pitanju šarene lampice na novogodišnjoj jelki ili novogodišnji ukrasi koji pružaju fino praznično svetlo, posvetite rasveti posebnu pažnju. Novogodišnje lampice nisu skupe, a toliko mnogo mogu da doprinesu atmosferi tokom praznika, a ako se odlučite za led rasvetu, možda ćete uložiti prvobitno malo više novca nego što bi to bio slučaj sa običnom, ali ćete na duže staze uštedeti – jer led rasveta troši znatno manje struje i puno je dugotrajnija u odnosu na običnu.
Izađite napolje
Izađite na svež vazduh i neka to bude vaš način za svež početak nove godine. Idite na klizanje na ledu ili jednostavno prošetajte po kraju zajedno. Ukoliko ima snega, onda se možete zabaviti tako što ćete zajedno sagraditi sneška ili tako što ćete se grudvati. Prvi januar za mnoge porodice postao je tradicionalno dan za duge šetnje. Jer, bilo koje vreme koje provedete napolju ima toliko prednosti i zato je nova godina sjajan trenutak da uvedete porodične izlaske napolje u vašu svakodnevnu rutinu.
Proslavite Novu godinu u drugoj vremenskoj zoni
Ukoliko u vašoj porodici ima mlađe dece, verovatno će im biti teško da ostanu budni sve do ponoći. Zbog toga razmislite o dočeku Nove godine u ponoć u nekoj drugoj zemlji. Na primer, ako ste u Beogradu, dočekajte ponoć u Njujorku ili na Grenlandu ili jednostavno pomerite kazaljke na satu. Takođe, na internetu se mogu pronaći brojni snimci sa odbrojavanjem koji će vam pomoći da simulirate da ste dočekali Novu godinu. Na taj način, imaćete odbrojavanje u ponoć, ali ćete uspeti i decu da stavite u krevet na vreme.