Pribor koji je svakom školarcu potreban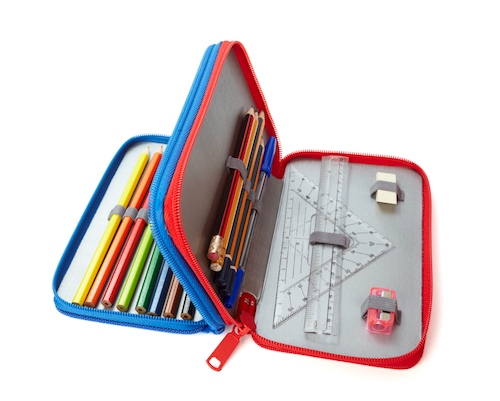 ---
Kada kažemo školski pribor, u mislima nam se odmah javljaju razne sveske, olovke i ostale sitnice koje možemo videti u knjižarama. Odmah zatim pomišljamo na decu koja hrle priboru koji na sebi ima popularne likove iz crtaća, igrica ili filmova. Zatim i na novac koji za sve to treba izdvojiti…
Sve što je potrebno, pa i ono za šta niste znali da postoji
Da, postoje brojne stvarčice za školu koje nisu bile toliko zastupljene ili dostupne ranijim generacijama. Vremena se menjaju, pa samim tim i načini školovanja, i sva sredstva koja su za to školovanje potrebna. Knjige, sveske i olovke su ono što je vanvremensko (mada smo svi svedoci ubrzane digitalizacije nastave, ipak se u najvećem broju slučajeva i dalje uči iz knjiga i piše u sveskama). U knjižarama se danas mogu naći brojne stvari koje su potrebne za svakodnevne školske aktivnosti, koje su dizajnom i funkcionalnošću naprednije, odnosno prilagodljivije današnjim potrebama. Sa vremenom se promenio i način na koji se kupuje školski pribor, pa je i to danas dostupno uraditi onlajn.
Zašto da kupujete putem online školski pribor
Brojne su prednosti online kupovine uopšte, a ako se odlučite da svom školarcu obezbedite školski pribor online putem, to svakako neće biti pogrešan potez. Svaka knjižara koja u ponudi ima i naručivanje online preko svoje internet strane, omogućava da kupac prema kategorijama bira pribor koji mu je potreban. Pogodnost ovakve kupovine jeste to što imate pregršt proizvoda sortiranih tako da vam je lako da izaberete ono što vam odgovara. Dakle, bez traganja po knjižarama, velikim ili malim, već jednostavnom pretragom na sajtu. Preglednost je nešto što kupovinu čini lakšom i sigurnijom, a često se u tim slučajevima ispostavi da je kupovina, bez obzira na troškove dostave, čak i jeftinija.
Koji je to osnovni školski pribor koji nude knjižare
Ono što je svakom đaku pre svega potrebno jesu ranac, sveske i pribor za pisanje. Preporuka je da to budu sveske koje su dobrog kvaliteta, ali da se izbegnu ukoričene sveske, koje će dati još veću težinu rancu, odnosno torbi za školu. Najveći izbor školskih rančeva, kao i školski pribor nude knjižare, naročito pred sam početak školske godine. Ranac je izuzetno važan, te treba biti detaljan i veoma pažljivo odabrati onaj koji odgovara detetu, naročito kad su mlađi uzrasti u pitanju. Pisaći pribor koji je potreban školarcima razlikuje se od uzrasta, ali je svakako za početak nezaobilazna obična, grafitna olovka, kao i rezač i gumica za brisanje. Od drugog razreda na scenu stupaju i naliv pero i penkalo, ali i danas sve popularnije piši-briši olovke, koje omogućavaju lako brisanje onog što je napisano gel hemijskom olovkom.
Dodatni školski pribor
Da su knjižare odavno postala mesta gde se mogu kupiti razne stvari, govori i činjenica da gotovo da nema one u kojoj ne možete naći i kreativni kutak. To su svi oni različiti materijali koji su potrebni učenicima ukoliko imaju zadatak iz nekog predmeta da naprave nešto – od drvenih štapića i raznih drugih oblika, preko različitih vrsta tkanine i mase za oblikovanje. I još mnogo toga – knjižara je to čudesno mesto za svakog školarca u kojoj se krije baš sve ono što mu je za školu potrebno.