Ovo su igračke za dvorište koje svaki mališan treba da ima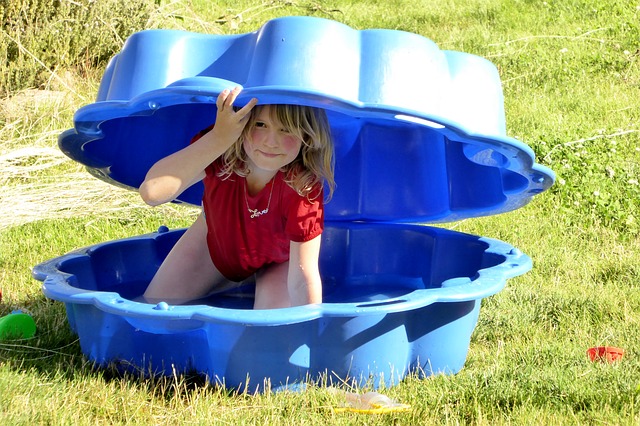 ---
Aktuelne su preko cele godine i deca uživaju da se igraju u njima
Za igračke za dvorište nije potrebno da živite u kući, niti da imate veliku terasu. Za njih je dovoljno da ste roditelj koji voli da provodi vreme sa detetom na otvorenom te u skladu sa tim i bira brojne igračke. Neke koje deca obožavau su šatori za decu, ali i lopta za skakanje, tobogani i kućice za dvorište. Lako je ako ih sve udobno smestite u vsoje dvorište, no ako ih nosite sa sobom prilikom izlaska, onda bez sledećih nikako ne krećite.
Šatori za decu
Iako su zvanično igračke za dvorište, šatori za decu su zapravo odličan rekvizit za svakodnevno igranje i u kući. Bez obzira na vremenske prilike, oni predstavljaju jedan poseban kutak za mališane. Vole ih i devojčice i dečaci te ukoliko razmišljate ovih dana da ih obradujete, izborom šatora nećete pogrešiti. Možete ih nositi vikendom na piknik, kod prijatelja u vikendicu, ali i u obližnji parkić nedaleko od zgrade. Vi ćete biti spokojni, a deca oduševljena. Šatori deci daju utisak slobode, samo njihovog "carstva" u kome su oni gospodari i odlučuju ko tu može da bude prisutan i pod kojim uslovima.
Kod kuće šator ima istu ulogu, samo što su tamo prisutni i brojni plišani drugari koji detetu prave publiku. Za njih se sprema ukusna hrana i u šatorima pričaju lepe priče. Uveče, kada se svetla pogase, šator je odlično skladište za dečije igračke.
Lopta za skakanje
Deci se lopta za skakanje uvek preporučuje za igru. U slučaju problema sa IKS nogama, to je preporuka ortopeda. Kada treba vežbati mišiće celog tela, tu je opet preporuka lekara. No, generalno, održavati balans i vežbati, ne samo mišiće celog tela već i motoriku je prava stvar. Ukoliko ste u prilici da obezbedite bar dve ovakve lopte možete napraviti sjajnu zabavu, poput takmičenja i mališanima i odraslima. Igra može biti i u parovima tako što ćete meriti vreme prelaska od jedne do druge tačke, kao i međusobno takmičenja dva suparnička igrača. Nikakav poseban teren nije potreban, a deci će ovakva igra, baš kao i odraslima, veoma prijati.
Klikeri
Možda pri samoj pomisli i ne znate gde ih možete nabaviti, ali svakako smo vam probudili emocije iz detinjstva. Sećate se svog omiljenog klikera, tehnike gađanja? Možda će vam trebati vremena da se podsetite, ali svakako je ovo idealna prilika da obnovite gradivo i svoju decu naučite kako da se igraju. Klikeru su jeftina zabava za celu porodicu, pri svakom izlasku napolje ih možete imati u džepu i zaraziti svu decu iz komšiluka. Trebaće im i jedan sudija da bi igra bila regularna, ali tu već mogu i ostali očevi da vam pomognu.
Vijača
Da li se sećate kada ste je poslednji put preskakali i koliko je teško da napravite neki kontinuitet u početku? No, ako hoćete da aktivirate mišiće celog tela, da budete fizički spremni, redovno vežbanje vijačom će i te kako pomoći. Decu ćete zaraziti pri svakom izlasku napolje. Pored toga što ćete oduševljeni napraviti takmičenje u preskakanju, moći ćete da animirate i ostale odrasle i decu da vam se pridruže. I vijaču možete spakovati u džep i imati kao jednu od pocija za igranje kako ispred zgrade tako i na izletu.
Deci su stariji uzor te svako animiranje koje zahteva njihov fizički angažman je važno za njihov razvoj. Vreme provedeno na otvorenom je važno za svako dete, ako uz to detetu bude i zanimljivo i samo će tražiti da svaki put bude neka druga akcija. Takođe, razviće i takmičarski i timski duh te će lakše prelaziti sve buduće prepreke koje život nameće.