Leto u Beogradu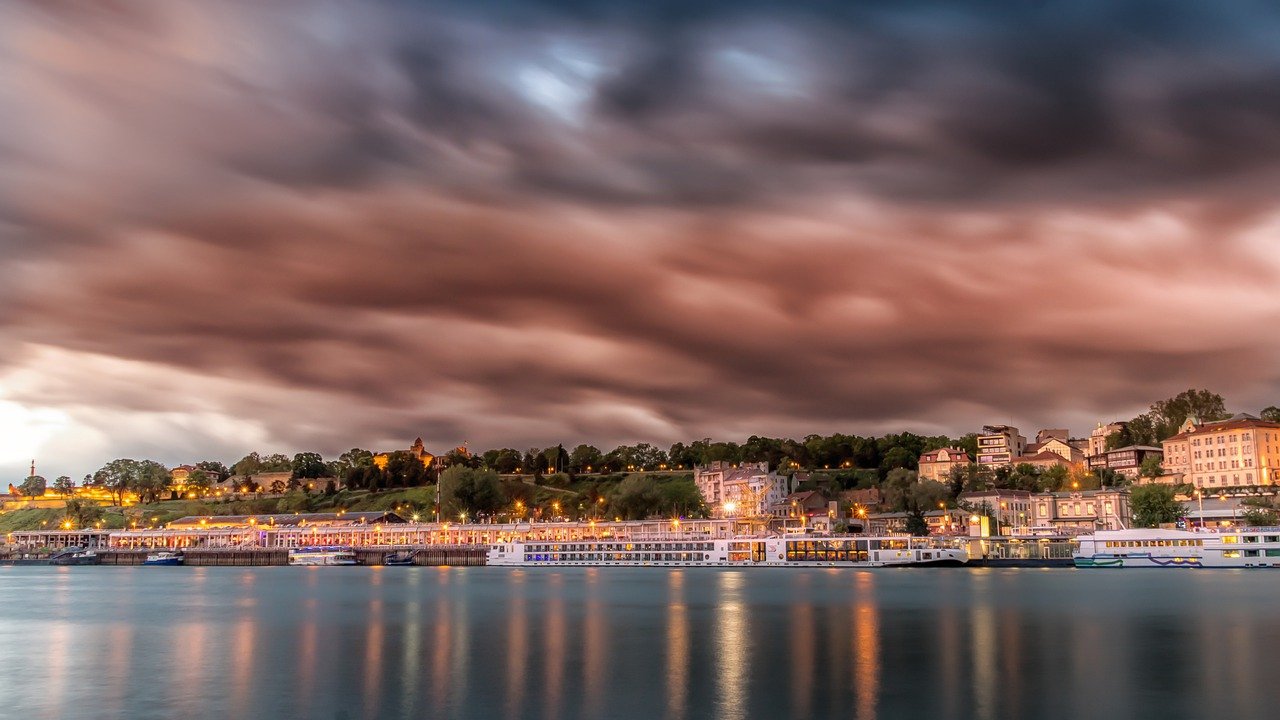 ---
Letnji period predstavlja idealno doba godine za putovanja, kako duža, tako i ona kraća. Dani su dugi, večeri i noći tople – idealno da provedete vreme napolju i obiđete i posetite sve što ste zamislili. Ukoliko je vaš izbor Beograd, sigurno se nećete pokajati, jer grad ima toliko toga da ponudi i turistima, ali i svojim stanovnicima.
Šta obavezno posetiti?
Kada je Beograd u pitanju, postoje neke čuvene lokacije koje nikako ne smete propustiti i koje će vam sigurno preporučiti i svako ko je bar jednom imao priliku da poseti prestonicu Srbije, ali tu je i mnogo onih manje poznatih mesta i skrivenih kutaka kojih je Beograd prepun i koji će vas apsolutno ostaviti bez daha i naterati da se zaljubite u ovaj grad.
Ono što svakako morate posetiti jeste Kalemegdan, mesto koje odiše posebnom atmosferom, nestvarne je lepote, ali i od ogromnog istorijskog značaja za naš narod. Tu je i čuvena Skadarlija, beogradska boemska četvrt, koja će vas kupiti svojim šarmom, ali i sjajnom ponudom restorana i kafanica u čijoj atmosferi ćete uživati jednako kao i u kulinarskim specijalitetima koje nude, a po kojima je naša zemlja takođe nadaleko poznata. I sama šetnja beogradskim ulicama, ili pogled sa Kalemegdana na ušće Save i Dunava predstavljaju užitak sami po sebi. Preporuka je svakako i da se udaljite od centra Beograda i obiđete i one manje poznate delove grada, kao što je, na primer, kula Gardoš u Zemunu, odakle se takođe pruža fantastičan pogled na grad, ili da posetite Košutnjak, ili možda prelepi Topčiderski park. Tu su naravno i muzeji, kao idealna prilika da se upoznate sa kulturnim nasleđem naše zemlje. Spisak je poduži, pa je preporuka svakako da napravite plan.
Smeštaj u Beogradu
Beograd, kao i svaki veći grad, obiluje ponudom hotela, motela, apartmana i tome sličnog, i za većinu turista to je vid smeštaja koji će prvo uzeti u obzir. Međutim ono što je u Beogradu veoma zanimljivo, jesu stanovi za iznajmljivanje Beograd. Ponuda tzv. stanova "na dan" je fantastična i to je definitivno opcija koju treba pažljivo razmotriti. Ukoliko konsultujete neku od agencija koje se time bave, možete pronaći zaista odlične smeštaje u centralnim beogradskim ulicama (ili bilo gde drugo gde vam odgovara) za manje novca nego što bi vas koštao hotel, a jednako komforne i prijatne. Ono što svakako najviše znači, jeste maksimalna privatnost koju ovaj vid smeštaja nudi.
Izdavanje stanova Beograd postalo je izuzetno popularno poslednjih godina kada su turisti u pitanju, pa je zahvaljujući tome ponuda ovakvih stanova sve veća i bolja, što znači da ćete sa lakoćom pronaći odgovarajući smeštaj. Naravno, ukoliko planirate putovanje u najpopularnijim letnjim mesecima, savet je da ipak malo ranije rezervišete željeni smeštaj.
Prevoz u Beogradu
Ukoliko vam nije ideja da se krećete samo kroz par centralnih gradskih ulica i u krugu od samo par kilometara, moraćete da razmislite o nekom vidu prevoza za lakše kretanje po gradu. Javni gradski prevoz, kao i taxi službe gotovo uvek su na raspolaganju. Ipak, ukoliko želite potpuni komfor kao i mogućnost da u potpunosti samostalno upravljate svojim vremenom, naša preporuka svakako je iznajmljivanje automobila Beograd.
Vozni parkovi beogradskih rent a car agencija zaista su odlično opremljeni, pa ćete lako pronaći bilo šta što ste zamislili, od manjih automobila ekonomske klase, pa sve do lux varijanti ili SUV modela, ukoliko možda planirate i neko putovanje van Beograda (što svakako toplo preporučujemo).
Sa ekspanzijom turizma poslednjih godina, u porastu je i broj rent a car agencija, pa je veoma lako pronaći odgovarajući automobil po povoljnim cenama kada je rent a car Beograd u pitanju.
Dakle, ukoliko je ovog leta upravo Beograd na vašoj turističkoj mapi, uz malo organizacije lako ćete isplanirati putovanje iz snova, jer ovaj grad zaista ima mnogo toga da ponudi, a ljubav na prvi pogled gotovo da je zagarantovana.